REGATTA BEACH CLUB * 880 MANDALAY AVENUE * CLEARWATER BEACH, FL 33767 727-446-3700 Office * 727-443-7320 Fax
Welcome to your Regatta Beach Club website and forum
We are all very proud of our community and are committed to create a very welcoming environment to all who visit us.
Please be aware that the Regatta Beach Club has a minimum 90 day rental period.

Lets Work Together:
~ To build a sense of community and friendly spirit to this community for all who reside and visit here.
~ To build a sense of responsibility and respect of property for our members as well as their guests.
~ Send comments and submissions for website to jacmich07@gmail.com

Regatta Beach Club 2017 Board of Directors
President - Deb Moore * Vice President - Alan Charness * Treasurer/Secretary - Jac Fleming * Director - Ralph "Buckshot" Obrien * Director - Chuck Philips
Jessica Benedict , Property Manager * Jamie Compton , Assistant Manager

Attn: Estoppel certificate requests on behalf of the BOD to:
Jessica Benedict jbenedict@resourcepropertymgmt.com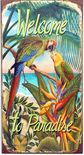 Welcome New Owners and Tenants!
The staff and management of Regatta Beach Club would like to personally welcome you. Our front desk is staffed 24/7. We are here for you if you have any comments, questions or concerns. To help things run smoothly we ask that you give us a heads up for guests or vendors that may be visiting. This can be done via email rbc@resourcepropertymgmt.com or a quick call to the front desk, 727-446- 3700. If you are unsure of the procedure for vendors please contact the front desk. We do not give out keys unless you give us permission. Please bear in mind, we cannot accept any packages or deliveries at the front desk. These will be dropped at your door. Please let us know if there is anything we can do better.
---
Special Membership Meeting March 1, 2018
Proxy Reminder:
~ LCE-Mini-Split AC
~ Rental Screening/Declaration Language
Have you turned in your proxy yet? If not please turn your proxies into the front desk, email or send back in the mail. If you have any questions or did not receive a proxy please contact management and will be happy to answer any questions or provide you with a new proxy. There are very important items on the proxy that require your vote. A proxy has been attached to this eblast in case you may need it.



Happy New Year From the Front Desk!
2017 was full of surprises that included a hurricane. RBC demonstrated a true sense of community during this trying time. Those that chose not to evacuate rallied together to weather the storm. There was some damage to cars, balconies and equipment on the roof. Overall we faired quite well given the weather and wind. RBC was without power for almost a week. Common areas and center elevators were powered by a generator. That too went down for part of a day, adding to the challenge. Post storm several board members, Alan, Jac and Marcus shared in clean up and inspection of units. Thank you.

The election for board members was very interesting this year with approximately 16 qualified candidates running. The results were as follows: Deb Moore, President, Alan Charness, Vice president, Jac Fleming, Secretary and Treasurer, Ralph Buckeye O'Brien and Chuck Phillips, Directors. Congratulations to the new board. And a big Thank you to all that participated counting votes, etc.

The balconies are finished. There is repair needed to some from the storm. Railings and glass have been ordered.

RBC changed cleaning contracts this year. We welcomed Manhatten Cleaning Company. They are doing an excellent job and are very pleasant to work with.
RBC is switching out the vehicle bar codes. The new bars codes will allow us to deactivate the decal at the end of a rental or upon sale of a unit. These barcodes will be given to owners on record (no additional family members or frequent visitors) and active renters. Owners are allotted 2 bar codes and must pay $25.00 for an additional bar code. Renters will pay $25.00 per bar code. The old bar codes will become inactive March 1, 2018. Please bring your vehicle registration with you when obtaining your new bar code. We will copy it and return it to you.

Please remember we will be checking for badges at the pool. Please have your badge with you or you must be with someone with a badge. We are all working toward the common goal of keeping RBC safe and secure.

The staff of Regatta beach Club would like to extend a big Thank you to all residents that treated us so well over the holiday season. We appreciate all the candy, cookies and goodies. It was greatly appreciated.

Please let us know how we may serve you better. We are open to suggestions and recommendations!
​
​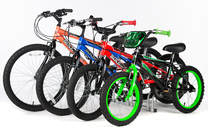 Unclaimed/Non-Registered Bikes

The bikes in good condition were donated to Florida Sheriffs Youth Ranches, Inc. which sells the bikes and uses proceeds to fund its camps for at risk children. https://www.youthranches.org

Unregistered bikes were placed to the curb by staff yesterday afternoon for City trash pick up, and by early this morning, they were all gone - before the trash pick up. I do not even want to know how many came back into RBC!

Additional bike storage is still desperately needed and the BOD is committed to finding solutions.

​


---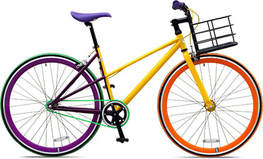 The pump room that was being used to stored numerous bikes is no longer available.
BICYCLE REGISTRATION
All Regatta Beach Club owners and tenants MUST register their bikes, if they are being stored in the north and south bike lockers. It is also highly recommended that even if you store your bicycle in your unit to register it at the front desk.

NO bicycle will be allowed in the fenced area unless it is registered with the front desk. ALL bicycles will be required to have a permit placed on the frame before being stored behind the fence.


​
---
Storm Damage from Irma 2017
Click on pictures to enlarge.

storm pictures placed in Gallery http://regattabeachclub.net/gallery.html​
Jac Fleming 10/17/2017
Seven Beautiful Dolphins
| | |
| --- | --- |
| | Drones can be used properly to all of our enjoyment... Here is a great video of a pod of dolphins traveling past our beach. A good example of how drones can be used in a positive way. Thanks Ron! |
Great photo! Credit: Wayne Misler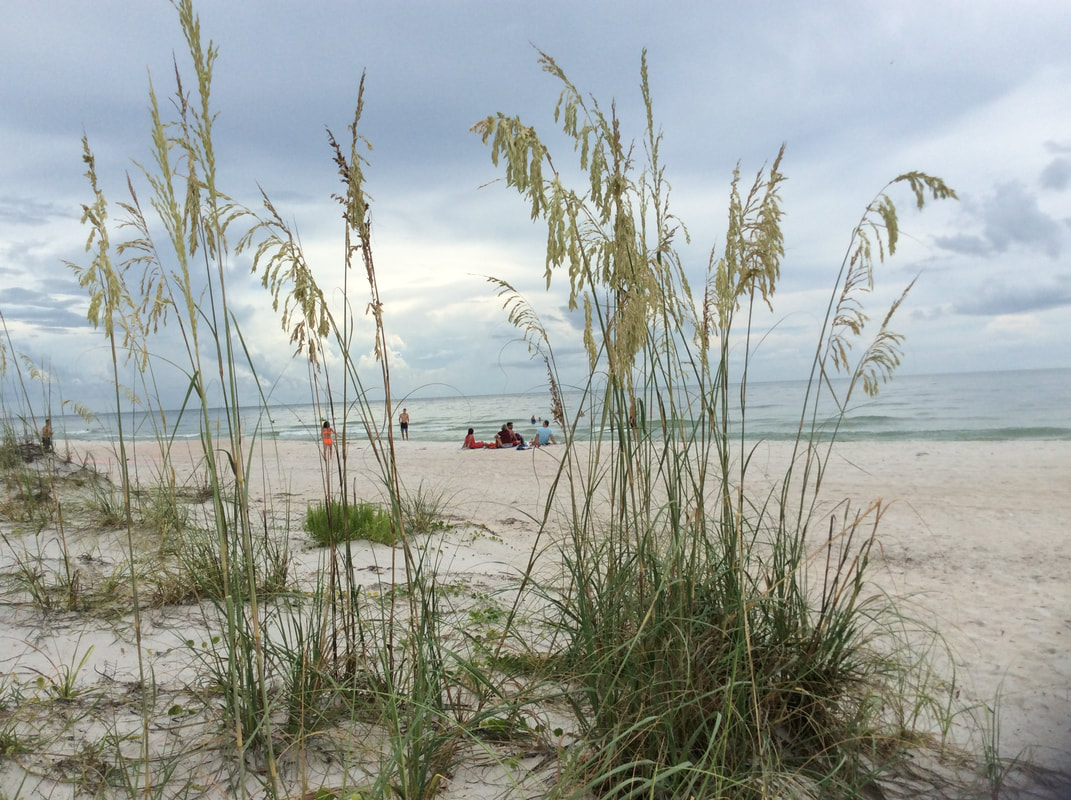 Regatta Beach Club Updates:

Bicycles
Please remember if you have a bicycle in the north or south storage areas please make sure you have registered it at the front desk.
​
Construction in Units
Please remember if you are going to be doing any remodeling in your unit to please make sure you are completing the alterations form at the front desk and providing a $500 deposit and also all your contractor insurance information. If we do not have all the proper paperwork and deposit on file work can not begin in the unit.

Noise
Please remember if you are outside on the patio in the evening or at night to please be courteous to your neighbors and keep your voices down. It can be very disturbing to those that live on the gulf side at noise and voices travel at night. Please also be mindful and courteous to the staff if they request you to quiet down as they are only doing there jobs.

Balcony Lights
As a reminder please make sure if to turn your balcony lights off at night or if you are leaving the condo for an extended period of time. Some times the lights are left on and it can be very bothersome to your neighbors. We are also in turtle nesting season so we want to ensure we are not interfering with any of the turtle nest that may be hatching.

Check Your Balcony Lights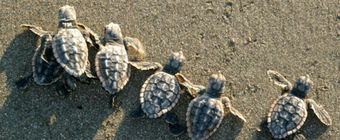 ​
Lighting can affect sea turtles in two ways. When mother sea turtles crawl up the beach to nest, they do so at night while it is dark out, relying on the moon to guide their crawl up the beach to nest and back to the water. If the brightest light around them is not the moon, but instead a light, the turtle is in danger of "disorienting," meaning she crawls out of her way before returning back to the water. We have had some turtles crawl the wrong way for as many as sixty meters due to disorienting lights.

Second, when the hatchlings emerge from their nest, they use the brightest light (which should be the moon) to find their way to the water. Hatchlings are already in danger of being trapped in holes dug on the beach, by sand castles, in dunes, and of being snatched up by predators on their dash to the water. In addition to all these factors, many hatchlings will crawl the wrong way due to bright lights on the street or on balconies and homes and end die before they ever reach the water. Sea turtles already have an extremely low survival rate— only about 1 in 1,000 hatchlings will survive to adulthood. By turning your lights off, you can provide the hatchlings with the best chance possible to reach the water. You can also knock down sand castles and fill large holes, this does help!

By FWC guidelines, we are supposed to cage as few nests as possible. For those who are not familiar, caging means that you literally place a cage over the nest to trap the hatchlings and ensure they do not crawl the wrong way, but this is more human intervention than we'd like. FWC would like to demonstrate that humans are negatively affecting the sea turtles by leaving their lights on, so this summer especially, it's important to turn your lights off! We work very hard to patrol each day and mark every nest, so anything you can do to help keep the turtles safe would be greatly appreciated.

Lastly, some of you may know that the sea turtle nesting patrol done through the Clearwater Marine Aquarium has recently lost its funding as it is no longer associated with the aquarium. Twenty-six miles of beach must still be patrolled each morning to mark nests and document false crawls; however, now all supplies are being bought out of pocket and there are no vehicles to use— so each volunteer is patrolling on foot. If you would like to know more about this issue, you can email mgergoudis@gwu.edu, and if you would like to donate to help save the sea turtles, you can visit this link: https://www.gofundme.com/sea-turtle-patrol-supplies-help

Thank you!
---
Stormy Weather:
Do you know your evacuation zone? Storm surge levels have changed. Your evacuation zone may have been impacted. All citizens should check their zone:
•
pinellascounty.org/knowyourzone
•
(727) 453-3150
(landlines only)
• Pinellas County "Doing Things for You" Mobile App
• Pinellas County Utilities bill
• Ready Pinellas Mobile App
Tune in to the local media outlets today as we hold a hurricane preparedness awareness day with our media partners.
Download the NEW Ready Pinellas App:
Download the free mobile app to get help with creating a personal emergency plan, have access to checklists that change with the approach of a hurricane, look up your evacuation level and connect to information and social media. Download the new mobile app at Google Play and Apple Store. Search for Ready Pinellas.
All Hazards Preparedness Guide:
Paper copies of Pinellas County's All Hazards Preparedness Guide are available at city halls, libraries and other local government buildings across the county. It is also available online and in the Ready Pinellas App.
Alert Pinellas:
Pinellas County's free emergency notification service allows us to send special notices to residents in specific areas that may be facing severe weather or other hazards. Sign up for the free emergency notification service Alert Pinellas at
pinellascounty.org/alertpinellas
.

​

FLOOR PLANS
Floor plans of each RBC Unit are available on this site!
Quick Link >>>>
/floor-plans.html
---
Some helpful reminder for your dog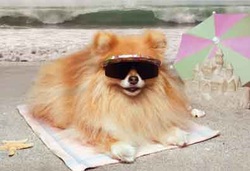 1. Your building's planter is not a fire hydrant
2. Your lobby does not a dog run make
~Sorry—no off-leash time in your indoor marbled yard.
3. Shush your dog
4. Mind your elevator manners
~ ask permission to enter with the dog if others are present.
5. Report 'accidents' promptly

We love dogs too and want to keep our little furry friends in good standing with all of our neighbors!


---

​USA Today's Number 1 Beach!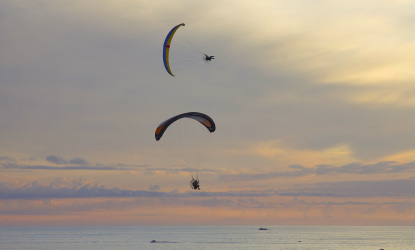 What do volleyball players, a crippled but plucky
dolphin named Winter
and Hulk Hogan have in common?
They're all claims to fame for
Clearwater Beach,
the Gulf of Mexico barrier island resort community that USA TODAY Travel readers crowned the best beach town in Florida.
Readers voted online on 10 nominations submitted by
"Dr. Beach"
— aka Florida International University professor and coastal expert Stephen P. Leatherman. Nearly 30,000 votes were received, and Clearwater was a clear winner with more than 25% of the tally, followed by Siesta Key, Cocoa Beach and Sanibel Island.
USA Today~ Laura Bly
http://www.usatoday.com/story/dispatches/2013/01/25/beach-florida-beach-town-clearwater/1863439/
---
Is your smoke detector working?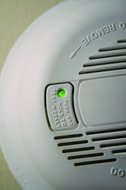 A working smoke alarm can alert you to danger and make the difference between life and death. Install and maintain a smoke alarm on every level of your home. Be sure to replace the battery every year. It is a simple way to keep you and your family better protected 24-7.

Test your smoke alarms monthly.



---
Winter worth billions


The total local economic impact of "Dolphin Tale", a motion picture featuring the Clearwater

Marine

Aquarium and its most-famous resident, could approach $5 billion between 2012 and 2016.

By the end of that period, attendance at CMA could reach 2.4 million visitors and 4,000

new jobs

could be created.

A new animal care area scheduled to open within a month could "...almost double or triple the number of animals we can take care of," Yates said.

~

Steve Nichols

---
WIFI Available in the building

There is WIFI that is available in the building! You will be able to get the signal in the lobby area, sunset room, community room, gym, and the outside patio area. The name of the network is: Regatta1 and the passkey to gain access is (inquire at front desk). .
~ This is a great service, but for now the range of the wifi is limited to the community room, pool and upstairs conference room.


---
Changed topography of Clearwater Beach blamed for dangerous currents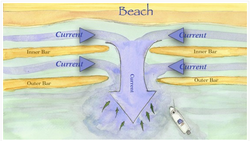 ---
What Is an AED Automated External Defibrillator?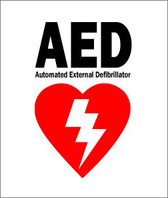 An automated external defibrillator (AED) is a portable device that checks the heart rhythm. If needed, it can send an electric shock to the heart to try to restore a normal rhythm. AEDs are used to treat
sudden cardiac arrest
(SCA).
SCA is a condition in which the heart suddenly and unexpectedly stops beating. When this happens, blood stops flowing to the brain and other vital organs.
SCA usually causes death if it's not treated within minutes. In fact, each minute of SCA leads to a 10 percent reduction in survival. Using an AED on a person who is having SCA may save the person's life.
More Information on AED can be found here:
http://www.nhlbi.nih.gov/health/health-topics/topics/aed/
---
Help Build the History... Submit your photo's!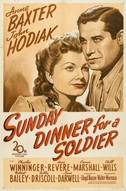 There is nothing more enlightening and refreshing that a little bit of nostalgia. Certainly there have been very good times at Clearwater Beach and the Regatta Beach Club. We are very interested in your story. Not long ago, we found a nice story about when Hollywood Came to the Regatta Beach Club and filmed the movie "Sunday Dinner for a Soldier" The movie was filmed partly on the original foundation that was being build in the 1920's as a Kipling Hotel. It is pretty interesting to see the foundation of the ballroom of the "old hotel" in the film.
A poor family in Florida saves all the money they can in order to plan something special for the soldier they've invited to Sunday dinner. They don't realize that their request to invite the soldier never got mailed. On the day of the scheduled dinner, another soldier is brought to their home and love soon blossoms between him and Tessa, the young woman who runs the home.



---