REGATTA BEACH CLUB * 880 MANDALAY AVENUE * CLEARWATER BEACH, FL 33767 727-446-3700 Office * 727-443-7320 Fax
Welcome to your Regatta Beach Club website and forum
We are all very proud of our community and are committed to create a very welcoming environment to all who visit us.
Please be aware that the Regatta Beach Club has a minimum 90 day rental period.

Lets Work Together:
~ To build a sense of community and friendly spirit to this community for all who reside and visit here.
~ To build a sense of responsibility and respect of property for our members as well as their guests.
~ Send comments and submissions for website to jacmich07@gmail.com

Regatta Beach Club 2017 Board of Directors
President - Alan Charness * Vice President - Galina Kogan * Treasurer - Marcus Boehmer * Secretary - Jac Fleming * Director - Iam Pending
Jessica Benedict , Property Manager * Jamie Compton , Assistant Manager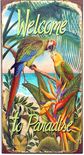 Welcome New Owners and Tenants!

The staff and management of Regatta Beach Club would like to personally welcome you. Our front desk is staffed 24/7. We are here for you if you have any comments, questions or concerns. To help things run smoothly we ask that you give us a heads up for guests or vendors that may be visiting. This can be done via email rbc@resourcepropertymgmt.com or a quick call to the front desk, 727-446- 3700. If you are unsure of the procedure for vendors please contact the front desk. We do not give out keys unless you give us permission. Please bear in mind, we cannot accept any packages or deliveries at the front desk. These will be dropped at your door. Please let us know if there is anything we can do better.
---
Employee News:
This spring brought 2 new employees to Regatta Beach Club. We would like to welcome Ken Johnson to our maintenance team. The Maintenance Staff consists of 4 full time employees. Don Bax was recently promoted to Maintenance Supervisor.
See more under "Managers Corner"
​
regattabeachclub.net/managers-corner.html

​
5 more unregistered bikes...due for removal
We have been experiencing ongoing problems with bike storage at the RBC. As such, volunteers have began to help identify, register and remove bikes as needed to create a secure system for those unit owners who wish to store their bikes in designated and area's (proper space areas).
The pump room is not an allowable space to store bikes.

If you have a bicycle that you would like to store in the fenced areas in the north and south garages please come to the front desk between the hours of 8:00 AM and 10:00 PM and fill out the registration form and have a permit placed on your bicycle.

NO bicycle will be allowed in the fenced area unless it is registered with the front desk. ALL bicycles will be required to have a permit placed on the frame before being stored behind the fence.
​
If you have a bicycle that is stored in the pump room please make sure those are removed as soon as possible and placed in the bicycle storage areas. If you have a bike in the pump room and have not registered it, please make sure you register you bike as soon as possible as we will be removing all bicycles from the pump room in the next several weeks.

Please review the photos of abandoned bikes below that are due to be removed.

FLOOR PLANS
Floor plans of each RBC Unit are available on this site!
Quick Link >>>>
/floor-plans.html
---
Some helpful reminder for your dog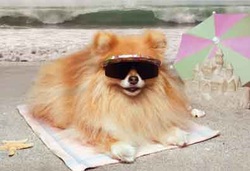 1. Your building's planter is not a fire hydrant
2. Your lobby does not a dog run make
~Sorry—no off-leash time in your indoor marbled yard.
3. Shush your dog
4. Mind your elevator manners
~ ask permission to enter with the dog if others are present.
5. Report 'accidents' promptly

We love dogs too and want to keep our little furry friends in good standing with all of our neighbors!


---

​USA Today's Number 1 Beach!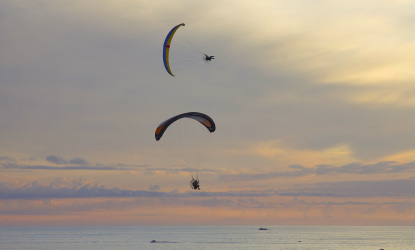 What do volleyball players, a crippled but plucky
dolphin named Winter
and Hulk Hogan have in common?
They're all claims to fame for
Clearwater Beach,
the Gulf of Mexico barrier island resort community that USA TODAY Travel readers crowned the best beach town in Florida.
Readers voted online on 10 nominations submitted by
"Dr. Beach"
— aka Florida International University professor and coastal expert Stephen P. Leatherman. Nearly 30,000 votes were received, and Clearwater was a clear winner with more than 25% of the tally, followed by Siesta Key, Cocoa Beach and Sanibel Island.
USA Today~ Laura Bly
http://www.usatoday.com/story/dispatches/2013/01/25/beach-florida-beach-town-clearwater/1863439/
---
Is your smoke detector working?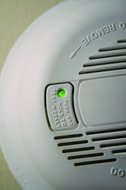 A working smoke alarm can alert you to danger and make the difference between life and death. Install and maintain a smoke alarm on every level of your home. Be sure to replace the battery every year. It is a simple way to keep you and your family better protected 24-7.

Test your smoke alarms monthly.



---
Winter worth billions


The total local economic impact of "Dolphin Tale", a motion picture featuring the Clearwater

Marine

Aquarium and its most-famous resident, could approach $5 billion between 2012 and 2016.

By the end of that period, attendance at CMA could reach 2.4 million visitors and 4,000

new jobs

could be created.

A new animal care area scheduled to open within a month could "...almost double or triple the number of animals we can take care of," Yates said.

~

Steve Nichols

---
WIFI Available in the building

There is WIFI that is available in the building! You will be able to get the signal in the lobby area, sunset room, community room, gym, and the outside patio area. The name of the network is: Regatta1 and the passkey to gain access is (inquire at front desk). .
~ This is a great service, but for now the range of the wifi is limited to the community room, pool and upstairs conference room.


---
Changed topography of Clearwater Beach blamed for dangerous currents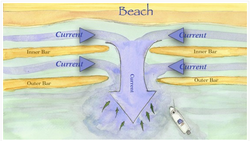 ---
What Is an AED Automated External Defibrillator?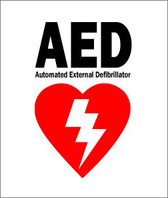 An automated external defibrillator (AED) is a portable device that checks the heart rhythm. If needed, it can send an electric shock to the heart to try to restore a normal rhythm. AEDs are used to treat
sudden cardiac arrest
(SCA).
SCA is a condition in which the heart suddenly and unexpectedly stops beating. When this happens, blood stops flowing to the brain and other vital organs.
SCA usually causes death if it's not treated within minutes. In fact, each minute of SCA leads to a 10 percent reduction in survival. Using an AED on a person who is having SCA may save the person's life.
More Information on AED can be found here:
http://www.nhlbi.nih.gov/health/health-topics/topics/aed/
---
Help Build the History... Submit your photo's!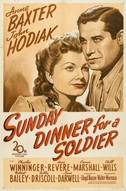 There is nothing more enlightening and refreshing that a little bit of nostalgia. Certainly there have been very good times at Clearwater Beach and the Regatta Beach Club. We are very interested in your story. Not long ago, we found a nice story about when Hollywood Came to the Regatta Beach Club and filmed the movie "Sunday Dinner for a Soldier" The movie was filmed partly on the original foundation that was being build in the 1920's as a Kipling Hotel. It is pretty interesting to see the foundation of the ballroom of the "old hotel" in the film.
A poor family in Florida saves all the money they can in order to plan something special for the soldier they've invited to Sunday dinner. They don't realize that their request to invite the soldier never got mailed. On the day of the scheduled dinner, another soldier is brought to their home and love soon blossoms between him and Tessa, the young woman who runs the home.

We found the movie and now have our own copy to share with our neighbors.
---
Join us on FACEBOOK and Follow us on Twitter


Add your own images... Share your favorite place to eat.. Let us know when the fish are biting! PS.. you can add your images to this site also if you email me...
Facebook >>>
Regatta Beach Club
---
Comments: