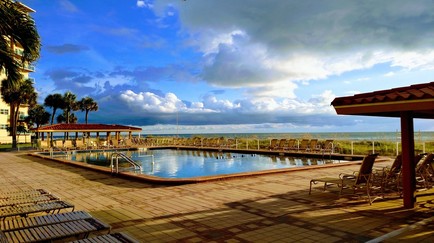 Come Fly With Me! ~ Amy and Michael
My son Michael made a few flights and cut out the best scenes over Clearwater Beach.
Be sure to turn up your speakers and Click on the bottom right to change the quality to hi definition.
Thanks Amy!
The first ever RBC Pool party was held in March of 2004. Chef Eddie Adams provided calypso band and libations were available for a nominal fee, including beer, wine, soda, hamburgs, hot dogs and chips.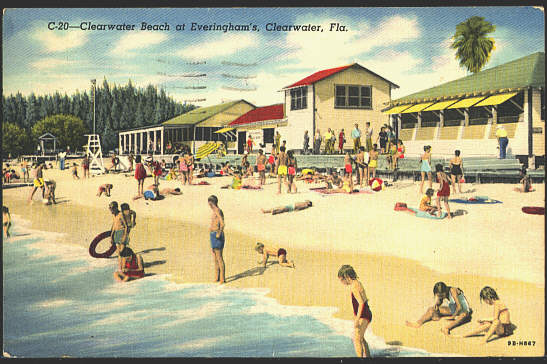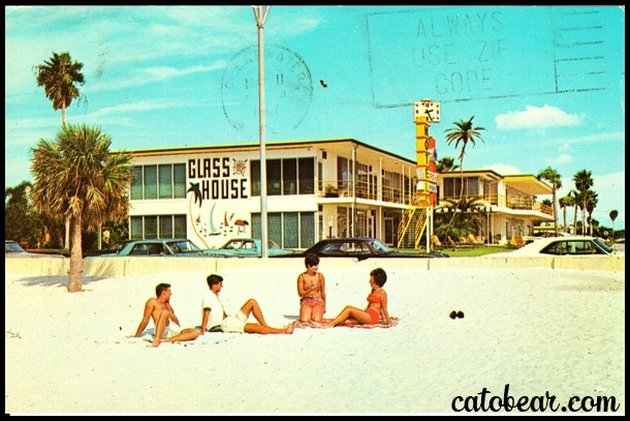 GLASS HOUSE APARTMENT MOTEL
229 Gulf View Boulevard
Right on SUNNY CLEARWATER BEACH, FLORIDA
Exquisitely furnished apartments all overlooking the beach. Gleaming kitchenettes. Beautiful tile baths. Walk-in closets. Electric heat and air-conditioning. T.V. Private parking. New heated swimming pool. Shuffleboard.
Dick Prokes, and Don Armstrong, Owners-Mgrs.
Phone: 446-9998
Color Card by Ward Beckett – Clearwater Fla.
93846
This lovely vintage postcard was mailed May 11, 1967 using a grey four-cent Lincoln log cabin stamp to Mr. & Mrs. D Gordman, 618 W. 3rd St, Chester, Pa 19013. It reads:
We are here at this motel until Sat. then we expect to leave on Sund for St Petes. We are right on the Beach. Frank is golfing with Fred today and Frid. Love M & F
Notice the pylon sign has a clock at the top of it. Perhaps so you know how long you've been sunning your flesh?
​
---