http://www.clearwatergazette.com/



News and articles much closer to home
---
http://link.patch.com/view/50116c478bb0acb08e6f6bd7kdto.jj/f2_5888f4


News and Tidbits around Clearwater... Nice segments. Also can follow on Twitter and Facebook
---

A Facebook page dedicated to sharing pictures, memories, restaurant reviews and other cool stuff around our little paradise.

---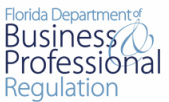 The mission of the Division of Florida Condominiums, Timeshares, and Mobile Homes is to provide consumer protection for Florida residents living in the communities we regulate through education, complaint resolution, mediation and arbitration, and developer disclosure.
---

"Our number one priority is customer commitment. We stress communication, team work, education, and personalized service, all of which are key if we are to successfully manage your community and create a positive, mutually beneficial relationship in the process".
"If we don't take care of our customers someone else will."


---

STATUTES AND RULES
---
http://www.ndbc.noaa.gov/station_page.php?station=cwbf1

National Data Buoy Center
Great site for current conditions on Clearwater Beach. Their data is taken right off from Pier 60.
Water Temp, Wind speed, Tide charts, Marine Forecast and more!

---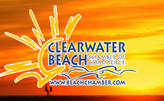 Live Beach Web Cam ~ Event Calendar ~ Interactive Map ~ Hot Deals & Coupons
Clearwater Beach Florida Welcomes You
Clearwater Beach, Florida, located 20 miles west of the Tampa International Airport, boasts 3 miles of sugar white sand, sparkling waters, marinas, attractions, nightlife, restaurants, and accommodations ranging from high-end resorts to old fashioned mom-and-pop motels. As a year-round vacation spot, Clearwater Beach offers something for everyone.


---